Welcome to Autoliv Estonia
Tere tulemast Normasse!
Saa normakaks! Mida see tähendab? Töötades Norma rõõmsas kollektiivis, kutsume me teineteist ühiselt "normakateks". Norma tooted päästavad elusid - meie klient on rahvusvaheline autotööstus ja meie kaup on turvalisus. Kui Sa soovid päästa elusid ja olla normakas, tule meile praktikale! Ootame Sind!
Workplace & Culture
We strive to save more lives and prevent serious injuries, and we continuously focus on quality, confidence and security for our customers, stability and growth for our shareholders and employees, as well as being sustainable and earning trust within our communities.
Growing with Autoliv
We believe that in order to be successful, we need to invest in the development and growth of our employees. This is key to the sustainability of our organization. Please click below to read more.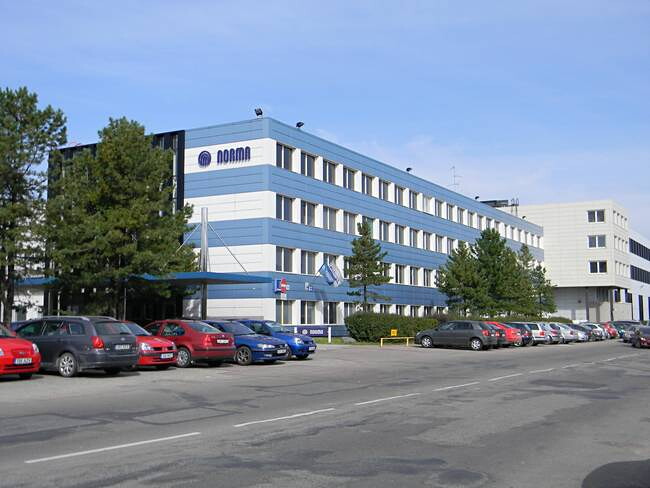 Ajalugu
AS Norma tegutseb alates 1891. aastast ja kuulub globaalsesse autoohutussüsteeme tootvasse kontserni Autoliv.
Alates 1973. alustas Norma autode ohutusrihmade tootmist. Tänaseks on Normast kujunenud arvestatav turvavarustuse komponentide valmistaja rahvusvahelisele autotööstusele.
Meie missioon, visioon ja väärtused
Autolivi missioon on pakkuda maailmatasemel elupäästvaid lahendusi mobiilsusele ja ühiskonnale.
Autolivi visioon Päästa Rohkem Elusid pakub inspiratsiooni enam kui 67 000 kaastöötajale 27 riigis.
Meie väärtused - Üks Autoliv, läbipaistev, uuenduslik ja paindlik - peegeldavad meie ettevõtte DNA-d ja ka seda, kuidas meil õnnestub edasi minna.
About Autoliv Estonia
Autoliv is the world's largest automitive safety supplier, with sales to all major car manufacturers in the World. Our more than 67,000 Associates in 27 countries are passionate about our vision of Saving More Lives.